Avani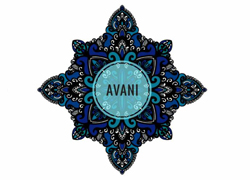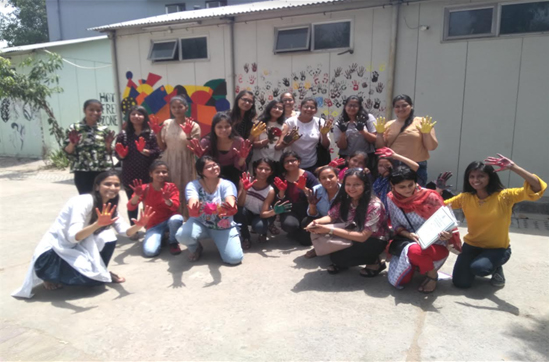 About Avani
Teacher Members: Ms. Vandana Madan (Convenor) , Ms. Bhawna Pal (Co-Convenor), Ms. Anuradha Goel, Dr. Abha Jain, Dr. Kanika Kakar, Ms. Pouriangthanliu, Dr. Deepak Rawat, Ms. Amita Yadav, Mr. Velmurugan K and Mr. Ravi Kumar
AVANI, the Environment Club at Janki Devi Memorial College, University of Delhi was set up in 2004. In an effort to encourage students to gain interest and awareness in the environment we in the early years initiated students into the club, with simple ideas such as on the spot painting competitions, slogan and poster making. An activity that enthused the students was a Green Treasure Hunt which involved locating tree species on campus. Over almost two decades later this continues to be a much awaited annual event which is not only fun but also adds to awareness about the fantastic tree cover that JDMC has.
When the Club began, on the institutional level we already had a head-start in our corporate social responsibility as Ms. Aruna Ludra of the English Department, who was keenly interested in the gardens and Environment, initiated in 2001 the sinking of two rainwater harvesting pits on the college campus. AVANI carried forward this initiative and by 2006 we had three RWH recharge pits. For our efforts to conserve water in 2007, JDMC won the Chief Ministers Institutional Rain Water Harvesting Award. In an attempt to increase the level of water recharge, in 2011 the already existing third pit was re-sunk to make it larger.
As the Club membership expanded in 2005-2006 we drew up an MOU with the NGO, SCOPE PLUS to engage in a Waste Exchange Programme. This was our initiation into recycling waste material at the institutional level. All faculty, students, the library and administration participated actively in this project by gathering and sorting waste paper which was then forwarded to the NGO in exchange for stationary and other recycled usable products. Over our 10 year association with them we exchanged approximately 5000 kilos of waste paper. Though our contract with them ended in 2015, presently through the college Library we have a new partnership for paper recycling with the Green O Tech organization. Avani plays a critical role in the process of paper waste gathering and exchange. Green O Tech provides A4 sheets in exchange for the same.
Between 2006 - 2008 we successfully brought Composting and Solar Energy to the Campus. Six Solar Street lamps were installed on the Campus for the Faculty residence with Bhambri Solar Enterprises. By 2007 we were fully CFL compliant. Both activities have been expanded since then by the college and we have a composting machine and rooftop solar panels and engage in return renewable energy.
A critical event in the life of the Club germinated in 2006 and has over the decade turned into a hugely popular competitive event in the Annual college festival Symphony. This has been AVANI"s attempt to motivate youth to Create from Waste. This is an annual event that encourages students to recognise the importance of waste and the need for a minimal garbage footprint .With a handful of participants in the initial years today we get between 40-45 participants who compete to create objects and ideas from waste given to them.
From 2009 -2012 AVANI has represented the college at the University level at the World Lung Foundation-South Asia and was engaged actively in creating a No Smoking Environment on and off campus and participated actively in intercollege events.
In 2012 in attempt to broaden the active involvement of students at the college level we introduced a Bathroom Brigade which takes care of college washrooms and the Earth Watchers who take care of Campus and Canteen cleanliness.
In 2012 we also included into our activities an extended engagement in social responsibility by helping the NGO, GOONJ in its efforts at providing disaster relief. Whether other was the Kosi floods, the Uttarakhand disaster or the Nepal Earthquake we at JDMC have taken the responsibility to collect and deliver dry goods on an extensive scale to those affected. We engage in the relief work twice a year in August and January.
The year 2015 -2016, was particularly significant for AVANI at the institutional level as in September 2015, we began the college Tree Census, becoming one of the first DU colleges to do so.
In March 2016 we initiated an inter-college bilingual debate on environmental issues called Green Matters
In January 2017 in collaboration with Chintan -the environmental Organisation AVANI has helped turn JDMC into an E-waste Collection Centre, the only one in the neighbourhood!
Since 2018 we have also been participating in the Swachhata Pakhwada and engaging students in different kinds of activities
At the turn of the decade in 2018-2019, AVANI started a student campaign called AAO BAG BANAO which round the year encourages students to make cloth bags from recycled old cloth which are then distributed in the neighbourhoods. We also introduced a Butterfly Census on Campus.
Besides what we already do all year round, in 2020, we also introduced two new events for students which are visual mediums called Walk with Nature and My Green Footprint.
IN 2020-2021, under the auspices of the JDMC-IQAC Centre for Universal Values and Ethics, AVANI introduced a lecture series called the Living Ethically with Nature Series (LENS).
In 2021 besides continuing all the already existing activities, AVANI took on the task of leading the MHRD program on creating a Swacch Campus.
In September 2022, AVANI entered into a MOU with Ms. Parul Sethi, as the consultant to design, facilitate, monitor and implement the Kitchen Garden and Biodiversity Trail work as an initiative to the ecological restoration.
As a commitment to keep our environment clean and healthy, AVANI in Nov 2022 celebrated the World Toilet Day and felicitated the 14 Sulabh workers for their work in maintaining college cleanliness and hygiene and organised a Poetry competition on the theme Swacch. Follow the links to view the video to this event:
Our Facebook page:
https://fb.watch/g_EpWIHRil/?mibextid=RUbZ1f
and Instagram journey
https://www.instagram.com/reel/ClVdKUXjj15/?igshid=YmMyMTA2M2Y=
Besides all of the above AVANI members are constantly involved in student based sensitization and awareness activities which are fun and game.
In addition to the website on JDMC portal AVANI's activities can be followed on:
Our Facebook page:
https://www.facebook.com/jdmcecoclubavani/
Instagram journey: