Gandhi
Study Circle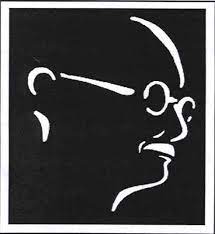 Report on International Webinar
Mahatma Gandhi once said "If we want to reach real peace in this world, we should start educating children".
Celebrating the 152nd birth anniversary of Mahatma Gandhi, GSC organized a cultural programme and an International Webinar on 1st October, 2021 on the topic 'Remembering Gandhi in the 75th year of independence'. The programme began on a melodious note with Baapu's favorite bhajan 'Raghupati Raghav Raja Ram' and was followed by a declamation video which mainly comprised of Gandhiji's thoughts and sayings articulated by students of GSC.
For the International Webinar the convener of the study circle Dr. Natasha Nongbri, introduced the two prolific speakers of the program, Akeel Bilgrami, Sidney Morgenbesser Professor of Philosophy, Columbia University and Professor Anand Kumar (Retd.) from Jawaharlal Nehru University. The session was moderated by Dr. Saumya Gupta, Associate Professor, Department of History, Janki Devi Memorial College.
Prof. Anand Kumar briefly explained the journey of Mohandas Karamchand Gandhi becoming Mahatma Gandhi, he mentioned how Gandhiji was a part of the narrative of Independence, a pioneer of Swaraj and its vociferous critic as well. He also laid emphasis on Gandhiji's "Sarwa Dharma Sambhav" ideology and how Gandhiji considered purity as the soul of salvation. After discussing the pre modern era debates, Prof concluded by explaining the three categories of people who remember Gandhi.
Prof Akeel Bilgrami highlighted the difference between the western ideas of Secularisation and secularism and the sentiment of Mukti-cultural pluralism that existed in India. He talked about why Gandhi started talking about secularism somewhere in 1940s. Prof. explained the importance of nation-state being together and also the feeling of nationalism among people. He also drew the link between Gandhiji and secularism.
The session was followed by a lively question and answer session.
The programme ended with a vote of thanks by the president of the society to the honourable speakers, principal, teachers and students for making the webinar a successful as well as fruitful event followed by the national anthem which concluded the event.