Women's
Development Cell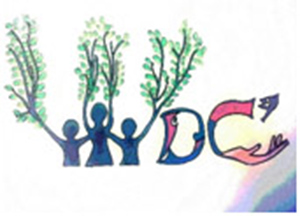 Convenors:
Director: Dr. Vasiraju Rajyalakshmi
Co-Director: Dr. Namita Sethi
Members:
Department of Commerce:
Ms. Neelu Verma (Treasurer)
Ms. Vrinda Kapur (Office Secretary)
Department of English:
Ms. Ruchi Kalita
Mr. Tarun sharma
The WDC society was started under the aegis of our ex-principal Dr. Sharda Jain under Mahila Jagran Samiti in the year 1980-81. It was due to her constant support and efforts that the College has been able to carry forward the Women Development Cell till date. In an attempt to empower women, WDC has been engaged in many activities like organizing self defense camps, conducting vocational training for daughters, sisters, spouses of non teaching staff members of the college, debates, street plays, talks and other workshops on women related issues.
Vision of Women Development Cell
Shaping and nurturing young women into responsible, mature, sensitive and balanced individuals of tomorrow.
Objectives of Women Development Cell
To train young women to be good citizens and leaders in all walks of life.
To create social awareness about the problems of women and in particular regarding gender discrimination.
To guide women about laws for their benefits.
To assert the importance of spiritual, economic, social, racial and gender equality.
To highlight the importance of health and hygiene by organizing workshops and talks focusing on such themes.
To organize seminars, workshops related to women development.
To prevent sexual harassment and to promote general well-being of female students, teaching and non-teaching women staff of the College.
To create an environment for the development of women to enable them to realize their full potential.