Spic Macay
Heritage Club
The Janki Devi Memorial College Spic Macay Heritage Club was formed in January 2020. It was founded by coordinator Dr Sanjukta Naskar and convenors of Nupur, Jhankaar, Saraang, Lumeire, Kalakriti and Heritage Club of Janki Devi Memorial College.
Spic Macay is a 43-year-old non-political, non-profit, voluntary movement among youth that strives to bring students of schools and colleges closer to our country's beautiful, rich, diverse, and intangible cultural heritage. The objective is to create in young students an intense awareness about our Classical, Folk, Spiritual and Historical traditions and sensitize them to the countless values of human excellence stored in them and to draw them closer to the subtlety, the abstraction, and the mysticism inherent in our heritage. It was established by Dr. Kiran Seth in 1977 at the Indian Institute of Technology, Delhi.
An introductory session 'Baatcheet was organized by the union members on 21 October 2020 to introduce the students to the newly formed Heritage Club. An orientation session was organized for the freshers, batch of 2020-23 on 4 January 2021.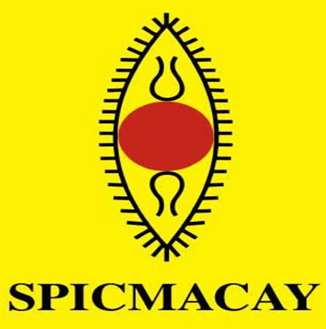 The members were encouraged to share their cultural experiences and to come up with things that make one feel closer to their country's heritage. The entries came in abundance and were unique and beautiful and they aptly showed the rich cultural diversity of our country.
Spic Macay Heritage Club, JDMC, organized its first Virasat series in 2021. It was a three-day virtual event that took place from 10-12 February 2021. A Bharatanatyam dance recital by Vidushi Geeta Chandran was performed on day 1. The subsequent two days were followed by a virtual heritage walk to the National Gallery of Modern Art, New Delhi, and the screening of the movie Teesri Kasam as part of the Cinema Classics.
The office bearers are as follows
President- Rachita Saha [ B.A (Hons.) Political Science, III Year]
Vice- President- Archi Saxena [ B.Com (Hons.), III Year]
General Secretary- Vironica [ B.A (Hons.) English, III Year]
Treasurer- Shruti Nirhale [ B.A (Hons.) Philosophy, II Year]
Media Head- Aarushi [ B.A (Hons.) Economics, II Year]
Organization Head- Ruchira Parwanda [ B.Com (Hons.), II Year]
Spic Macay Heritage Club, JDMC currently has 38 members striving towards bringing people closer to our country's beautiful, rich, diverse, and intangible cultural heritage.