Enactus
About the Society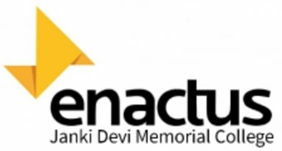 Enactus JDMC aligns with the global vision of Enactus to create a better, more sustainable world. Our aim is to employ the ingenious skills of the youth and build a community of social innovators and change makers. Enactus was founded in November 2019 by Vedika Gaba and Shreya Gupta and began its official operations from February 2020. Through the course of our initial workings, we conducted several brainstorming sessions and discussions to better equip the founding team with the knowledge required to take the society forward.
Conveners-
Ms. Sanjukta Naskar
Ms. Ifrah Rehman
Mr. Pankaj Khandelwal
Core Committee Members
Presidents: Ritisha Kalra
Vice President: Shilpa Samanta
General Secretary: Aditi Sharma
Treasurer: Diya Chanana
Current Projects:
Project Delara:
An initiative to preserve the traditional craft of the local artisans. This project strives to ensure that we provide them with a source through which they are able to reach a wider range of customers. There are so many shopkeepers selling unique, elegant and eye-catching products that need to get recognised. People aren't aware of these small-scale vendors. Enactus JDMC focussed on this aspect for a better standard of living.
After a successful run with our first phase, Enactus JDMC now plans to expand their project with a vision to make a group of women from marginalised communities self-sufficient, by teaching them the skill of creating "Macrame Products". After numerous brainstorming sessions and field visits, on 21st October 2021, we reached the conclusion of collaborating with 'Shakti Shalini NGO'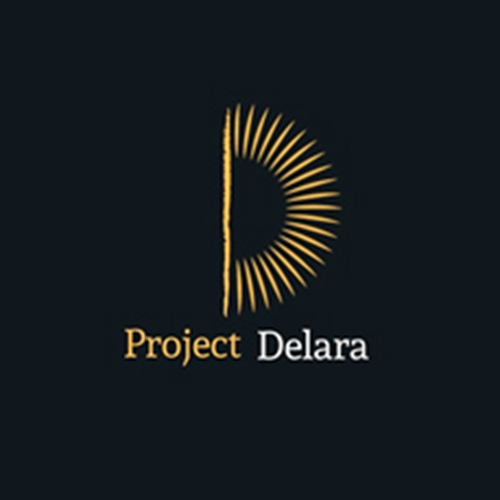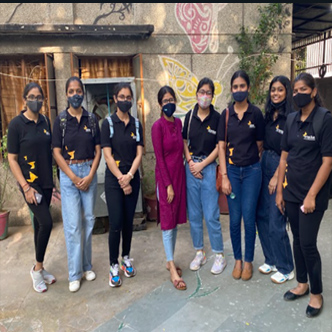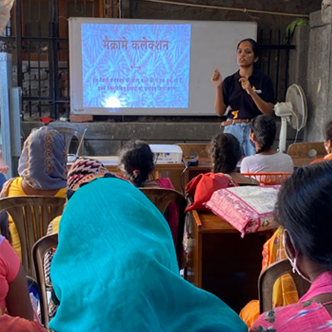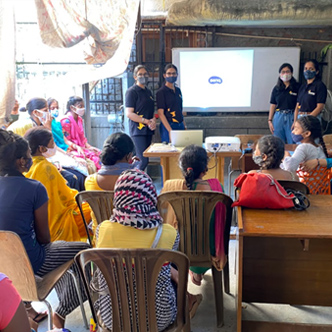 On October 29, 2021 Enactus JDMC conducted their 1st physical stall at the "Diwali Mela 2021" organised by Shakti Shalini NGO. The stall was a success as we almost sold out our entire "Taraash" collection.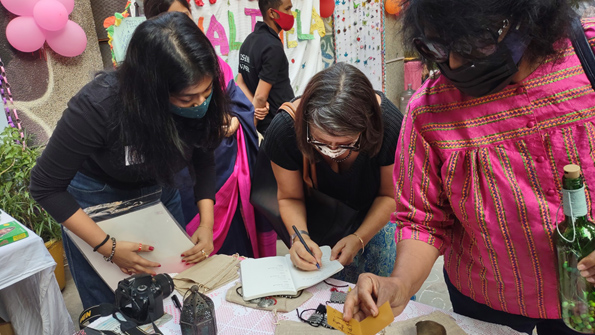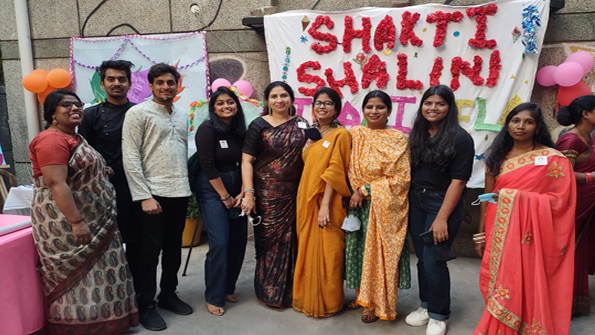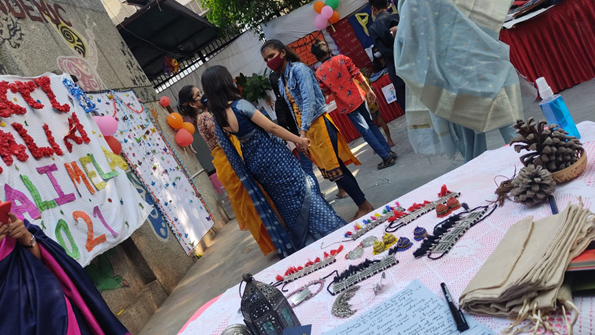 Enactus JDMC also has Project Musafir and Project Vridhi under initiation. It's an endeavor to boost upcycling and sanitation methods in our surroundings.
Project Musafir aims to upcycle hazardous scrap tyres into a range of beautiful products for use. Our plan is to initiate phase one by producing planters targeting the local plant vendor community and gradually expanding to furniture and slippers production. Numerous field visits have been conducted since September 2021 to progress with research and the Project Launch will be conducted soon.