Etihad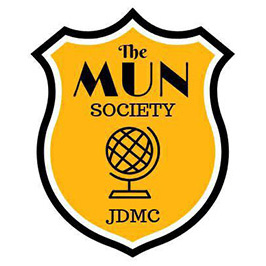 Teacher Convenor: Dr. Poonam Bewtra
Co Convener: Ms. Anuradha
Teacher Coordinators: Ms. Richa Dani and Ms. Jaya Yadav
The Diamond jubilee of the college witnessed the formation of the Model United Nations Society: ETIHAD. The ingenious idea was proposed by Diksha Jain, KumariKhushboo and JyotiKumari of B.Com (H) IIIrd year.
The society derives its name from the Arabic word 'Ittihad' meaning united and together.
Etihad aims at training the students to take on the roles of delegates, speakers, and chairs, representing different countries and work in tandem with other students from diverse backgrounds to participate in discussions and reach a solution for the agenda they are assigned.