Project Anupam
About Project Anupam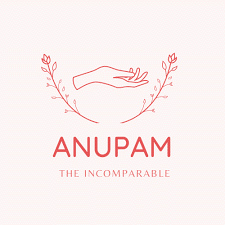 Project Anupam under the aegis of Incubation program initiated by IMPRENEURS - The Entrepreneurship Cell of Janki Devi Memorial College, aims to provide a platform to those who want to begin their enthralling journey of becoming an entrepreneur. It provides aid and assistance to budding minds to actualise their dreams. Project Anupam is a facilitating hand to all aspiring creators where talent is welcomed and skills are appreciated. It is an effort to make a difference in the lives of those who have the potential to create handmade products but do not have a platform to propagate. We help them in providing a platform to establish their own unique identity through their skills and abilities. We aspire to create a society where individuals can transform their passion into revenue generating models.
Project Anupam: MISSION
The mission of Project Anupam has been set up with the idea of incubating innovators of tomorrow who desire to challenge themselves and also become employers for many who aren't graded for their skills.
Project Anupam: VISION
The vision of Project Anupam is to provide the best from the best and create a platform that provides business owners with an opportunity to expand their consumer base by transforming their passions into revenue-generating models and taking their creativity to the next level.
Project Anupam: LOGO
Project Anupam logo paints a brief picture of the promises Anupam has to offer. The hand in the logo signifies the hard work of small business creators who put their love and efforts into it and work diligently to provide the best to their customers. The leaves signify the innovation, creativity, and ingenuity behind the product.